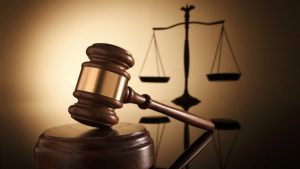 In order to maintain complete transparency and to allow clients to make informed decisions, the estimated amount of fees will be indicated at the first meeting with the client.
This first consultation will be invoiced at €125 before tax, which is €150 inclusive of taxes.
If, at the end of this consultation, a file is opened and entrusted to Maître MASSAD, the cost of this consultation will be deducted from the agreed fees.
Determining the amount of the fees generally takes account of :
The nature and the complexity of the case.
The time spent on the case.
The expected result.
The clients individual situation.
An inclusive price, a fee agreement or payment according to the time spent, will be proposed to you.
The inclusive price: for certain simple services, where the lawyer's time is relatively predictable, inclusive fees will be proposed to you. The price is therefore fixed in advance between the parties. This inclusive fee is not discussed again in principle unless there are particular circumstances involving more extensive work.
For more complex cases, the remuneration will be calculated according to the time spent, or will be the subject of a fee agreement.
Maître MASSAD's hourly rate is fixed at the sum of 250.00 euros before tax, which is 300.00 euros inclusive of tax.
In France it is forbidden to fix fees according to results only. The fee agreement that will be proposed to you will therefore include a fixed fee, lower than the one calculated on the time spent, and an additional fee for the result obtained or any savings achieved.
Things that you should know:
Our law firm only represents Legal Aid clients in exceptional cases and for certain predefined litigation.
Some insurance policies include a legal protection section and in this case you are free to choose your lawyer, but part or all of the fees will be paid by the Insurance Company. However, your Insurance Company cannot impose its choice of a lawyer on you in any event.
Your lawyer has an extensive level of legal skills.
Lawyer's must exercise their duties with dignity, conscientiousness and complete independence.
All information that you confide to your lawyer either orally or in written form is protected under the seal of professional confidentiality.
The funds that you remit to your lawyer or that are received for the needs of a case are deposited at the Lawyers' Financial Settlements Fund (CARPA).
The negotiations that your lawyer undertakes on your behalf with one or more other lawyers is covered by confidentiality.
Your lawyer is registered at the Bar, complies with a professional code of ethics and is covered by professional insurance and is able to give the best advice for all legal questions